Surgery at Windsor Park Veterinary Clinic
When your pet needs surgery, finding the appropriate resources and veterinary care can feel intimidating. We understand that this can be a vulnerable, stressful time, and it's our job to assuage your concerns. Our goal is to give you the necessary tools and knowledge to make informed decisions regarding these procedures. You can trust that the staff here at Windsor Park Veterinary Clinic are fully trained to give your pet only the most exceptional medical care, and compassionate care too. That care extends not only throughout the procedure, but afterward as well. Your pet will be in the hands of a team with an incredible amount of experience—our surgical technicians with a decade of experience or more each, and our surgeon with decades. We have a passion for animals and our field, so we want to ensure your pet can lead a happier, healthier life when they return home.
How We Prepare for Surgery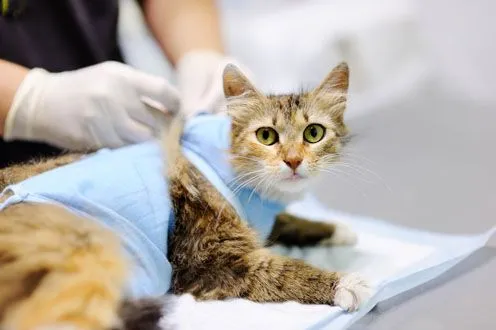 Regardless of surgical procedure, there are some steps in the process that remain the same. Our pre-surgical protocol starts with a full exam, where we can assess your question or concern, the current health of your pet, and meet you with a solution. We will discuss risks and benefits of the procedure with you, your options, and give you an estimate for the plan you formulate with the Doctor.
Before the procedure can be performed, in most cases bloodwork is a necessary requirement. If your pet has not had any bloodwork done recently, we will ask to repeat it. This is a crucial step that ensures your pet's internal organs can handle the process of anesthesia, and that their blood cell counts look healthy. If the results look promising, we can schedule your pet for the surgery.

We will ask that the night before the surgery your pet does not eat anything after midnight, though allowing them a little water is okay. Please give your pets their medication unless otherwise directed by the Vet and arrive in the time window we give you. There will be a little paperwork to fill out when you arrive, unless you've pre-filled it through the form linked to you in our text-messaging system.
When your pet is dropped off but before the procedure, the surgeon will do a pre-surgical exam to make sure all vitals are stable and within normal limits. They will verify that the labwork qualifies them for the procedure again, and if everything is looking well, will administer sedating medications to your pet according to their weight. A catheter will be placed to ensure direct access to a vein, and they will be maintained on a gas anesthetic throughout the procedure. The surgical prep for a procedure will look different depending on the type, but will likely require some shaving.
During and After Surgery
Your pet will be monitored by our experienced staff every step of the way. They'll monitor things like heartrate, breathing, blood pressure and pulses, gum color, and anesthetic depth. They will adjust anesthetics as needed throughout the procedure, ensuring your pets comfort, and administering pain medications when needed. Your pet's comfort and health are our priority from start to finish.
During the recovery period, your pet will be monitored as they begin to wake up. Once they're awake, they may still feel a little groggy. This is why they need a few hours post-surgery for the anesthetics to wear off. The Doctor will call you, discuss the procedure and their findings, and further instruct you on at-home care and any follow up appointments that may be needed. When you come to pick up your pet, the surgical technician will answer any additional questions you have, and supply you with the medications they'll need for post-surgical care, pain control and comfort.
Ultimately, we are here for you . You can contact us any time with any questions or concerns you may have, and we will get back to you as promptly as we can. We want to make sure you feel as comfortable and heard as possible through this process.
If you feel your pet is in need of surgical attention, please call us or text us as soon as possible so we can schedule a surgical consultation to asses the needs of you and your pet.